Video-based factory acceptance tests
Katrin Hartlieb and her team brought factory acceptance tests into the virtual space.
Text: Alexander Marzahn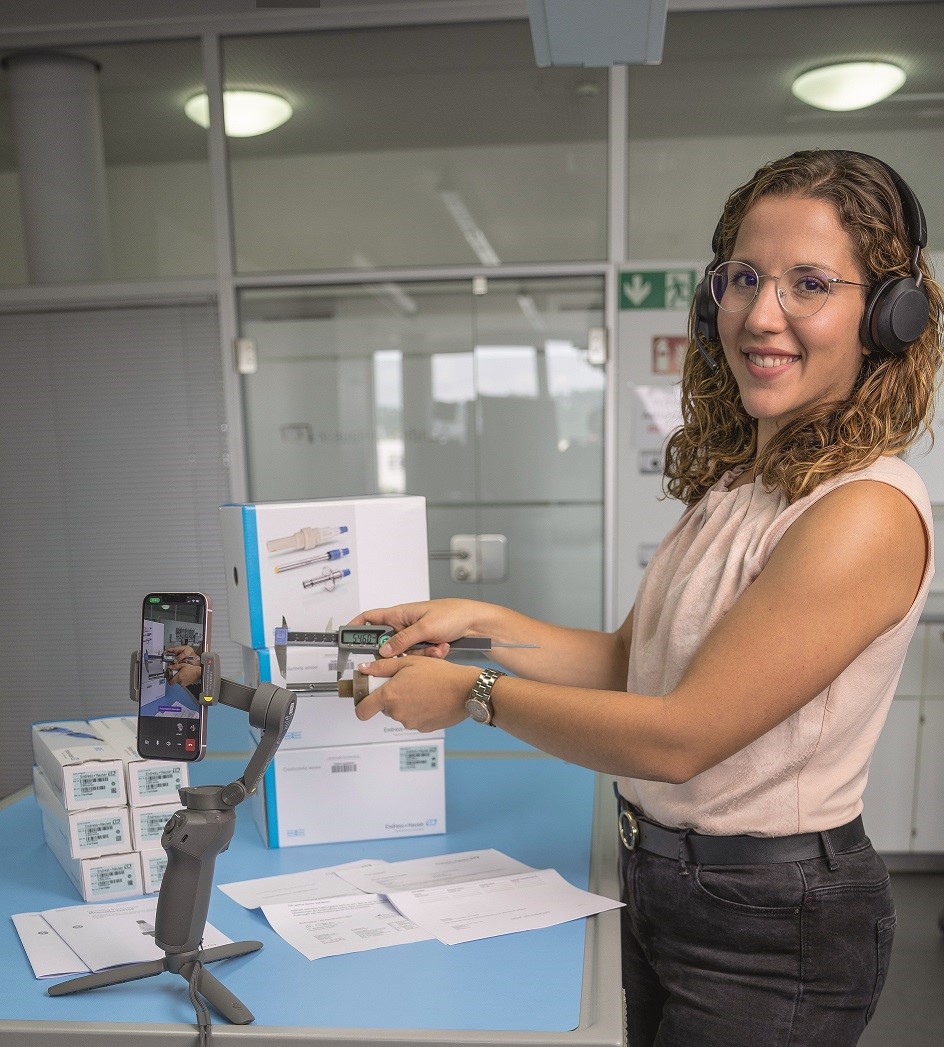 My Masterpiece
Factory acceptance tests (FAT) are an important part of the order process for many customers. These tests ensure full compliance with specifications and that on-site installation and commissioning runs smoothly. In most cases, customers, inspectors and sales staff travel from near and far to participate in the inspection.
Virtual acceptance testing is in place today at all of our product centers. Everyone involved participates via live video streams from multiple perspectives as the instruments are identified, measured, tested or recalibrated. Many now make this option their first choice as it saves time and (travel) costs.
The idea was already on the to-do list of our cross-entity FAT team as early as 2019. The 2020 pandemic put the project into high gear, given that almost overnight we could no longer invite guests to our acceptance testing facilities. We needed a fast solution, which came in the form of virtual acceptance testing that can be employed uniformly at all production sites.
Global approach
I joined the service team at Endress+Hauser Liquid Analysis in September 2019 and was immediately thrown in at the deep end with the task of implementing this project. The team relied on regular video conferences to outline the requirements and coordinate the approach. It was important for us to come up with a common solution so that customers all around the world experience the same quality of video trans missions.
Today we can offer our customers a value- added service that is widely used – and not only during lockdown periods. One especially positive memory that will stay with me is our FAT team winning the 2021 Process Innovation Award. The entire team is proud of that.
The project also helped to enduringly strengthen collaboration between our production sites. We continue meeting regularly – and not just virtually! – to share experiences. Team members at nearly every product center and the German sales center recently convened in Gerlingen, Germany. That's good for team spirit and motivation.
Published 03.01.2023, last updated 16.01.2023.
Dive into the world of the process industry through new exciting stories every month with our «changes» newsletter!
Subscribe to newsletter