Sustainable success
Acting ecologically, socially and ethically – Endress+Hauser considers this part of its corporate responsibility. That's why the company's investments are geared not only toward business growth, but also increased sustainability.
Text: Christine Böhringer, Kirsten Wörnle
Photography and illustration: 3st kommunikation, Aviaticfilms GmbH, Endress+Hauser, Christoph Fein, Andreas Mader, Kristoff Meller, Stocksy, Leah Tribbett with Leah Trib Productions
76/100
76 out of 100 points scored in the 2022 EcoVadis sustainability ranking, giving Endress+Hauser platinum status for the second time.
2014
The year Endress+Hauser began issuing a sustainability report alongside the annual report.
95%
of Endress+Hauser's CO₂ footprint accrues from upstream and downstream value chains.
Step-by-step into the future
As a family-owned company, Endress+Hauser has always maintained a generational mindset. This is becoming even more urgent in light of climate change, which is why Endress+Hauser used the past year to anchor sustainability deeper still within the Group. Actions included the creation of a new post, Corporate Social Responsibility Officer, which also monitors human rights aspects. The Executive Board now has a member responsible for sustainability matters. In addition to creating regional sustainability networks across the globe, sustainability managers were brought in at the individual unit level. Furthermore, the Group determined its CO₂ footprint along the entire value chain.
There are plans for more major sustainability advancements in 2023. Endress+Hauser is committed to developing a climate strategy in line with the Science Based Targets initiative. This has created an ambitious framework of best practices for companies to define their climate protection goals, helping them to set science-based reduction targets in support of the 1.5 degree target outlined in the Paris Accords. By once again placing at the top end of the EcoVadis sustainability rankings, Endress+Hauser demonstrates that it is on the right track: in 2022, the Group scored 76 out of 100 points for the second consecutive year. That puts Endress+Hauser in the highest percentile of comparable companies and brings platinum status once again.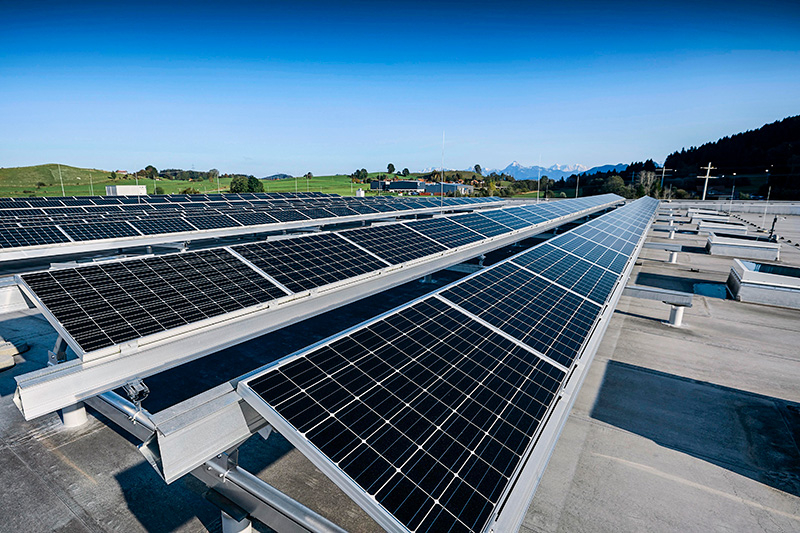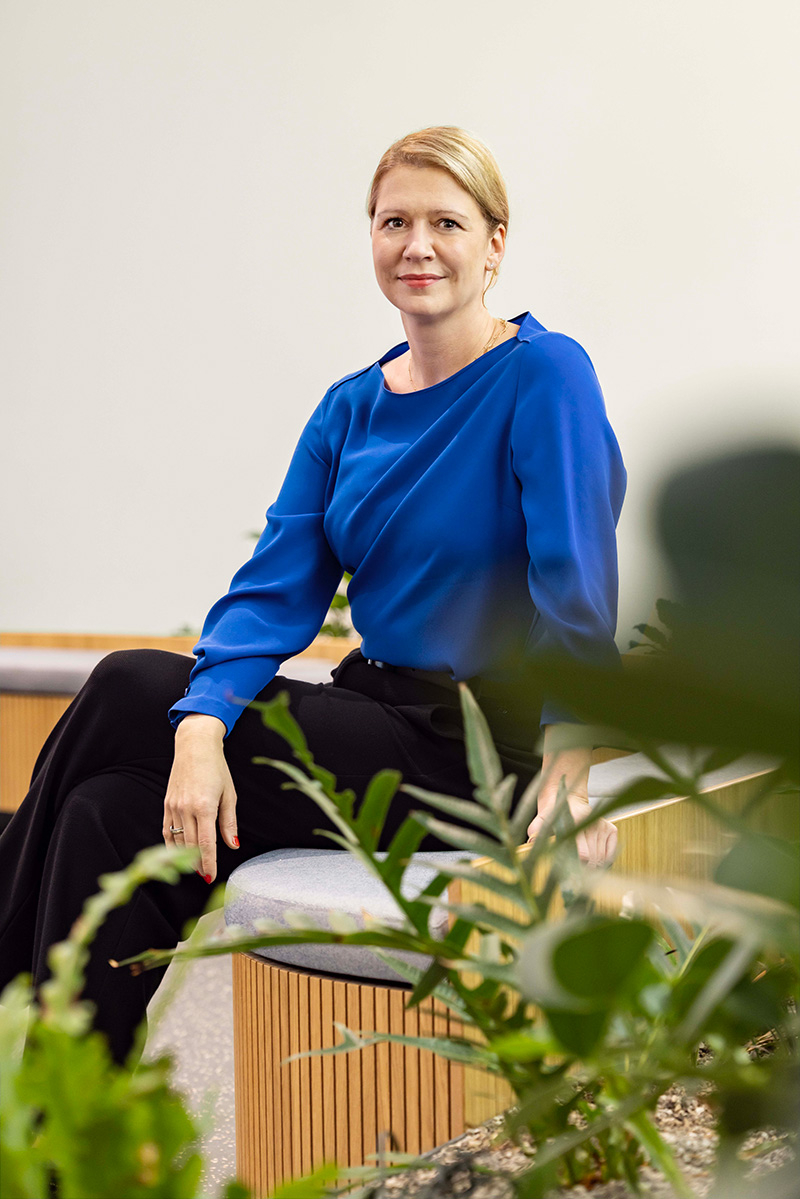 3 questions for Julia Schempp
As the person responsible for corporate social responsibility and human rights at Endress+Hauser, Julia Schempp is accelerating the Group's sustainability strategy and driving improvements in ecological, ethical and social matters of importance.
Last year, Endress+Hauser focused in particular on the issue of climate protection. What's behind all of this?

Climate change is one of humanity's greatest challenges, given its grave social and economic risks. As a family-owned company, Endress+Hauser pursues long-term goals and strives to effect positive change. That's why we are shouldering responsibility in this area and making an effort to combat climate change.

Where does Endress+Hauser stand at the moment?

We are already on the path to extensive decarbonization. We are building energy-efficient and climate-neutral buildings, utilizing renewable energy sources, encouraging electromobility and starting to do our bit after joining the Carbon Disclosure Project in 2021. We want to continue vigorously down this path, especially given the growing demands from all sides. We are currently identifying emissions drivers along the entire value chain and developing a Group-wide strategy based on the findings.

Where do the challenges lie?

One of the biggest is collecting and standardizing the data from all Group companies. Furthermore, indications are that our carbon footprint consists largely of indirect emissions from purchased intermediate products and components. Hence, our future focus will be on working together with our partners to transform the value chain.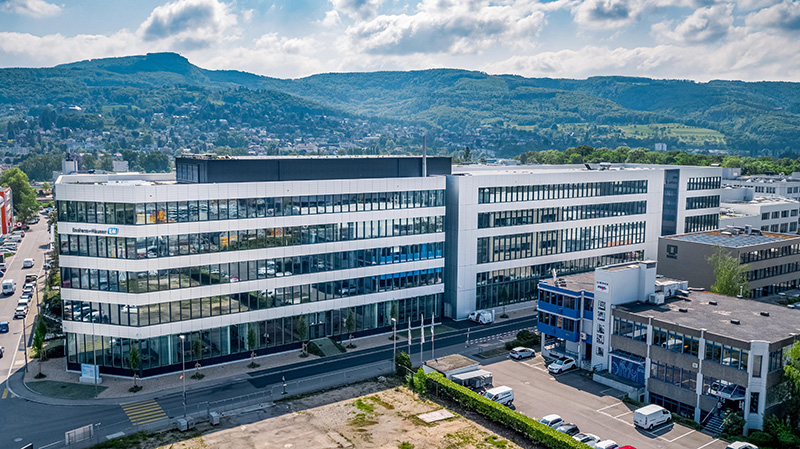 Room for more
Endress+Hauser continued to strengthen its sales and production network in 2022. Fueled by more than 100 million euros of investment, the company opened new buildings and extensions in Canada, France, Switzerland and Germany. Numerous other construction projects are underway across the globe. Largest among them is the development of the center of competence for level and pressure measurement technology in Maulburg in southwestern Germany, where roughly 75 million euros will be invested by the year 2030. 33 million euros is being invested in Greenwood, Indiana, in the US. Endress+Hauser subsidiary Analytik Jena is growing too, with the construction of a modern campus in Jena, Germany, for 50 million euros. And in Ilmenau, Germany, 27 million euros has been set aside for a new production facility.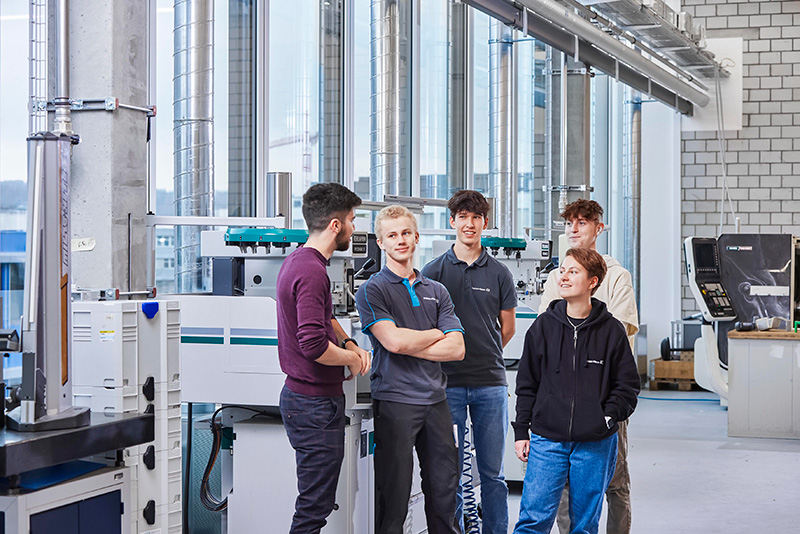 100
young people – more than ever before – began an apprenticeship or work–study program during 2022 at six Endress+Hauser locations in Germany, Switzerland and France. This represents an increase of more than 30 compared to 2021. Endress+Hauser is currently training a total of 343 young people and aims to double the number of apprenticeship and internship spots worldwide in the coming years. The company offers virtually all trainees a permanent position once they complete their apprenticeship or studies.
Emblems of loyalty
Endress+Hauser employees receive anniversary pins for every five years of service at the company. Those with 45 years receive the highest form of recognition: a platinum pin with three diamonds. Hundreds of these emblems of loyalty are handed out each year. Endress+Hauser has plenty of longstanding employees.
10.2 years
is the average length of service for Endress+Hauser employees
~1,300 people
have worked at Endress+Hauser for more than 25 years
700
new jobs were created by the Group in 2022
"At Endress+Hauser, training and education open up future opportunities for young people. Our goal is to develop and retain employees."
Jörg Stegert,
Chief Human Resources Officer at the Endress+Hauser Group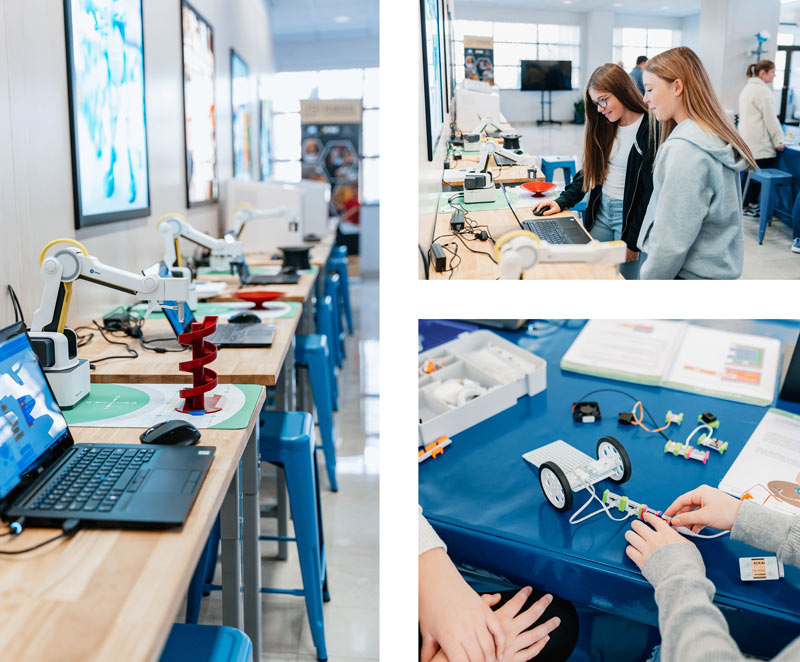 Young researchers
Endress+Hauser has opened a design and innovation studio on the company's US campus in Greenwood, Indiana. Teachers from two school districts can bring their students, aged 5 to 14, to the lab to try out new technologies as a supplement to classroom instruction. Endress+Hauser employees at the Innovation Studio provide entertaining insights into robotics, 3D printing, programming, electronics and other topics. The youngsters can perform tasks such as programming a robot to throw dice or building their own circuits from snap-together electronic components. A similar educational center has been opened in Maulburg in southwestern Germany.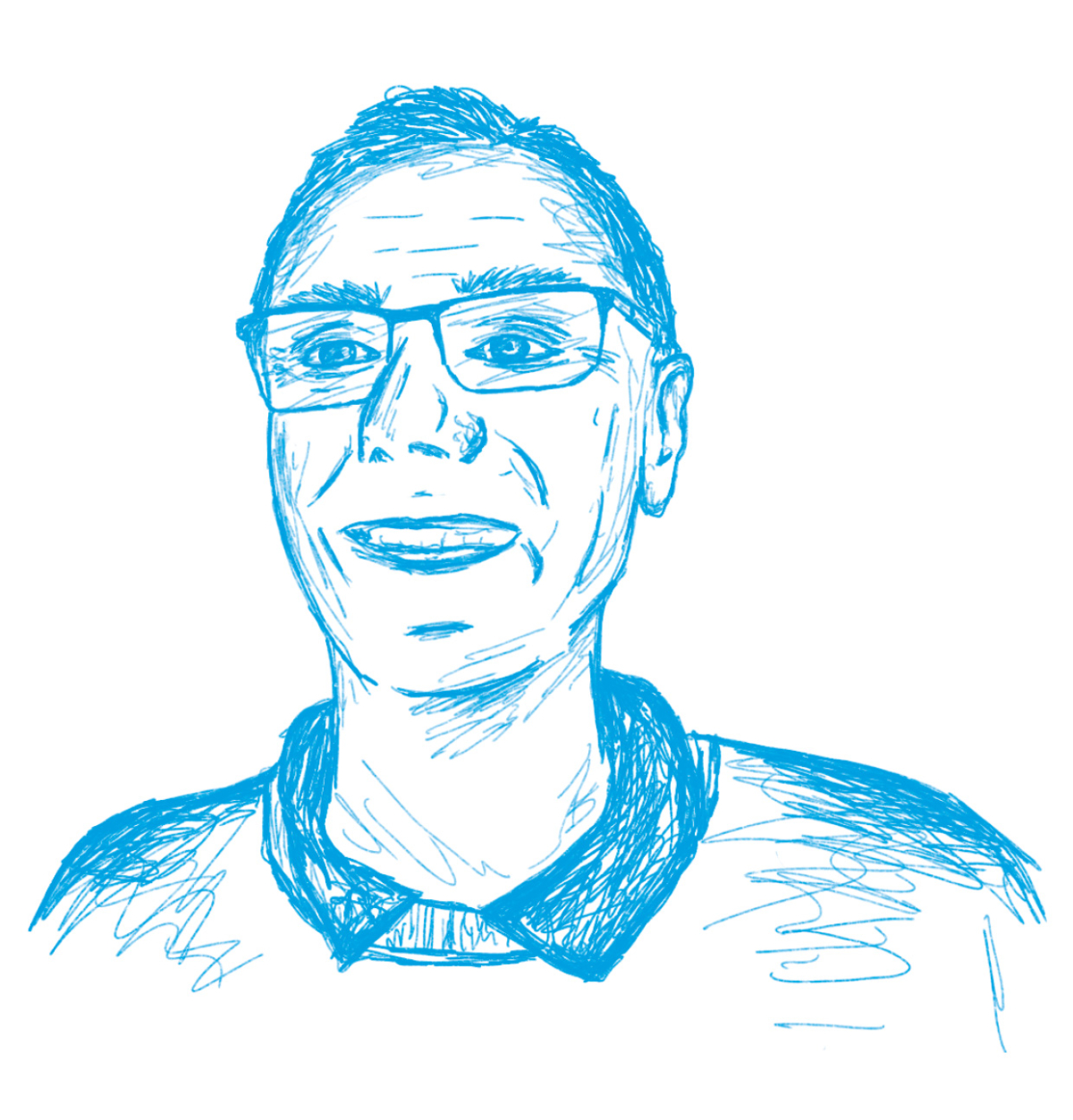 A family affair
Trained electrician Johnny Dencker worked at Endress+Hauser for 47 years before retiring at the end of 2022. What kept him loyal to the company for so long?
"I came upon Endress+Hauser by chance in 1976. The Danish sales subsidiary in Copenhagen placed a newspaper advertisement for a position in warehousing and shipping. I applied and became part of a small, ambitious company. There were just eight of us to begin with. To reliably supply our customers, we often worked weekends as the company grew. And we frequently got together for a chat after work. Endress+Hauser Denmark has grown a lot since those days, but the family atmosphere – this feeling of 'we' and commitment – remains. We were always a great team! I had good supervisors, was always treated well and felt appreciated. And I enjoyed my job. That's why I stayed. What's more, the years just flew by. I always enjoyed coming to work, right until the very last day!"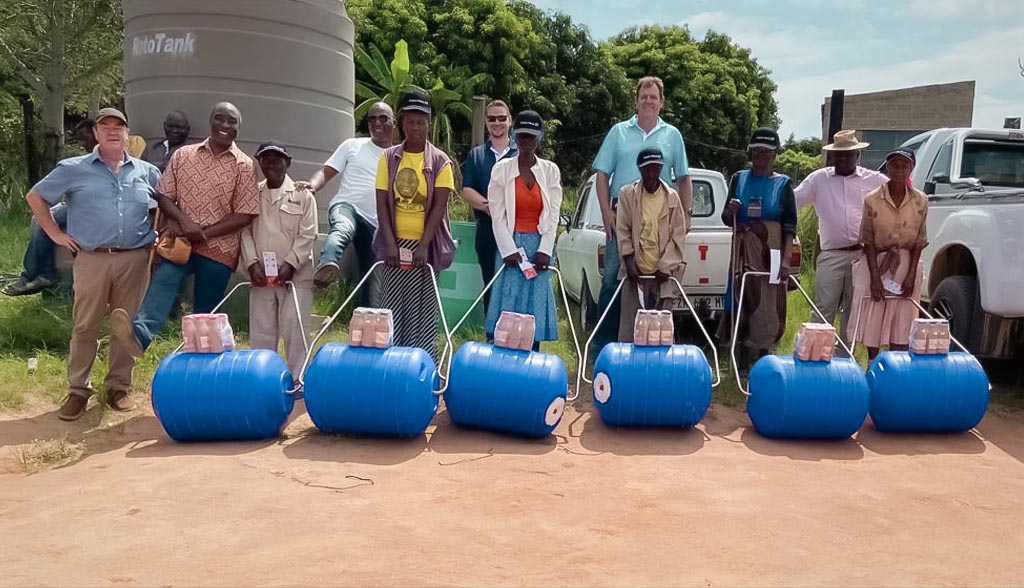 In Reinach, Switzerland, and Maulburg, Germany, 230 employees got moving for a good cause and collected donations by running as part of the Endress+Hauser Water Challenge. The company matched the donations and used the proceeds to purchase 60 hippo rollers for families living near the Krüger National Park in South Africa. Hippo rollers are barrel-shaped vessels that are easily pushed along the ground to transport up to 90 liters of drinking water at a time. Without these, water must be carried in buckets over long distances, mostly by women and children. The runs were organized by the Endress+Hauser Women's Integrated Network, a global networking initiative that promotes women within the Group.
Published 26.04.2023, last updated 09.05.2023.
Dive into the world of the process industry through new exciting stories every month with our «changes» newsletter!
Subscribe to newsletter