Under pressure to succeed
The life sciences industry, viewed as the great hope for the future, is being counted on to conquer the pandemic with vaccines. How did it manage to ramp up vaccine production so rapidly?
Text: Christine Böhringer
Photography: Christoph Fein, Martin Raab, Dominik Plüss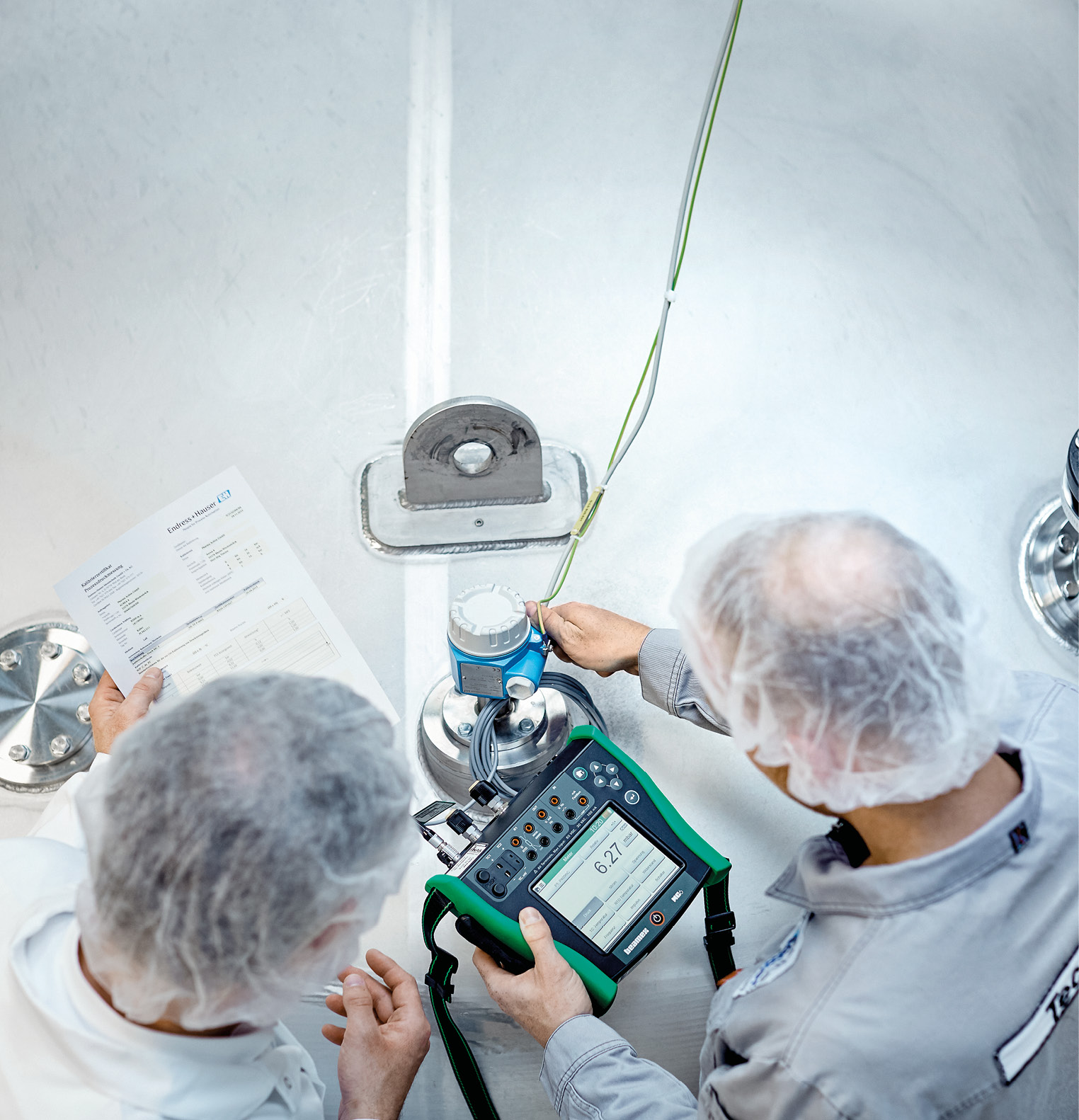 Fast – faster – fastest: in less than a year, the life sciences industry has managed to develop and obtain approval for multiple Covid-19 vaccines. "The task now is to rapidly produce the vaccine for the whole world," says Klaus Köhler, Global Industry Manager Life Sciences at Endress+Hauser. Working under extreme pressure, manufacturers have to create enormous production capacity by retrofitting or building new plants – and equipping them with the latest technology to stay viable for the future. "To make sure that everything functions, manufacturers are relying on strong partners," adds Klaus Köhler.
Endress+Hauser focused on the biopharmaceutical industry early on. "Our first project, more than 20 years ago, involved a plant for producing long-acting insulin," says Klaus Köhler. Parallel to the growing success of the industry, Endress+Hauser developed an extensive portfolio especially for this sector that meets all its safety and quality requirements. One of the most recent innovations is Raman spectroscopy, which can be used to measure a wide range of quality parameters across the entire biopharmaceutical manufacturing process. Data consistency is provided by liquid analysis sensors that can be employed both in the lab and in the manufacturing process. Regional production enables short delivery times.
> 230
Covid-19 vaccine projects are underway around the world.
"The partnership-based relationships with pharmaceutical companies and biotech startups, plus the experience we have gained, are now reaping dividends. We're helping to create the required production capacity in hundreds of projects around the globe at a record pace," says Klaus Köhler.
The industry manager points out that although the industrial manufacture of mRNA vaccines is new, "in terms of production technology most of the steps are similar to those used for recombinant vaccines". Endress+Hauser has delivered thousands of measurement instruments in recent months that now monitor these manufacturing processes worldwide. "Anyone who gets vaccinated in Europe – or in fact around the globe – can be fairly sure that the vaccine was produced with the help of instruments from Endress+Hauser," adds Klaus Köhler.